Campus printer: Please note: we recommend using the campus printer-copiers. These are already installed on your office PC. For further information click here.
This is how to install your office printer
We recommend that you connect your printer via the network. This will allow multiple people to use the printer.
Connect the network cable wit the printer and a network socket or a mini switch on the room wall.
Wait a moment, then determine the IP address of your printer:
Settings – All Settings: – Printouts – Network Configuration
Print-out: Under IP Settings> -> IP Address
[Menu] – Information – Configuration Print
Printout: On Page 2 – IPv4 -> IP address
Settings – Reports – Network Configuration Page
Printout: Under TCP/IP – IP Address
Press the blue button on the reverse side of the printer server
Printout: Under TCP/IP – IP Address
Schritt 2: Drucker mithilfe des ZIM Drucker-Tools installieren
Important: In Windows 10, you can choose whether you wish to also install your device as a scanner.
Start the ZIM printer tool.

Windows 10: Enter 'ZIM Drucker-Tool' in the search.

Follow the instructions of the ZIM printer tool.
Windows 10: Click start -

settings

.
Now click on "devices".
Select "add printer oder scanner".
Select the desired printer using "add device".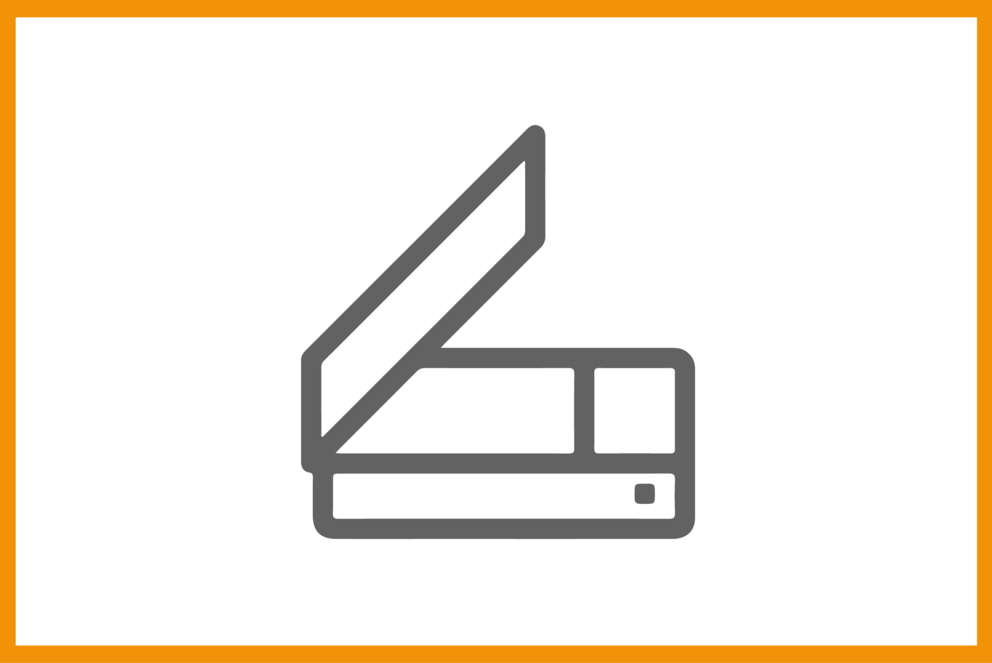 In Windows 10, scanners are normally recognized automatically. Caution: If Windows does not recognize the scanner type, you must obtain the driver software from the manufacturer's website and install it.